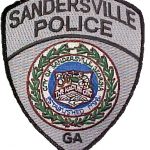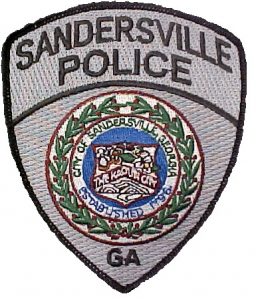 Millions of travelers will hit the roads this Thanksgiving, traveling to family and friends' homes for that long-awaited turkey dinner. To keep drivers and their passengers safe, Sandersville Police Department is partnering with the U.S. Department of Transportation's National Highway Traffic Safety Administration and Governor's Office of Highway Safety to share an important lifesaving reminder: Buckle Up—Every Trip. Every Time.
During the 2017 Thanksgiving weekend (6 p.m., Wednesday, November 22, to 11:59 p.m., Monday, November 26), 627 traffic crashes with 294 injuries and 12 fatalities occurred on Georgia's highways.   These deaths represent needless tragedies for families across our state. These deaths could have been completely prevented with the simple click of a seat belt.
"We hope Thanksgiving only brings happy memories for Sandersville residents, but sadly, we suffer vehicle crash-related losses each year, and many are a result of drivers and passengers refusing to buckle up," said Capt. Collins.  This is just unacceptable when we know that seat belt use is one of the simplest ways to stay safe while riding in a vehicle."
We want everyone getting to their Thanksgiving destination safely, so our goal with the Buckle Up—Every Trip. Every Time Seat Belt Awareness Campaign is to save lives—period," said Capt. Collins. "Hopefully, this campaign reminds travelers, and all drivers, about the importance of buckling up—every trip, every time. Thanksgiving should be a happy time, not a tragic one."
Whether you're a passenger or the driver, riding long distances or short, please buckle your seat belt. Doing so ensures everyone arrives safely to their Thanksgiving destinations. Remember: Buckle Up—Every Trip. Every Time.