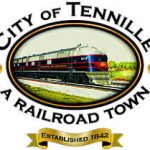 It's beginning to look a lot like Christmas in Washington County.
According to the Washington County Chamber of Commerce President Katie Moncus, this Saturday, November 24 is "Shop Small Saturday," in collaboration with American Express.
"We're promoting all of our small businesses that are Chamber members," said Chamber President Moncus.
The Washington County Chamber of Commerce will serve as a welcome station on Saturday morning from 9 a.m. until noon. Tote bags will be distributed to participants.
"The shoppers can come to us first, and we'll give them a tote bag so they can go and visit all the businesses around town," said Moncus, adding, "We know Black Friday is a big day where people often go out of town, but we want to make sure that Saturday is when people can come back and spend some money in Washington County."
Also on Saturday, Santa Claus will be coming to Tennille.
The festivities begin at 4 p.m. on Saturday, November 24 in downtown Tennille. In addition to that special meeting with Santa Claus, this event will serve as a great way for people to do a little Christmas shopping. The stores in downtown Tennille will be open throughout the event to encourage people to "Shop Local."
Also, numerous vendors will be present during Christmas at the Depot with a variety of potential gift ideas for the holiday season.
Children will enjoy the craft stations in downtown Tennille while they wait for Santa Claus.
Tasty sweet treats will be available at this holiday event to get you in the holiday spirit. Santa Claus will make his way from the North Pole to downtown Tennille where he will hear the requests of children of all ages.
Tennille's Christmas at the Depot officially begins at 4 p.m. on Saturday, November 24 and continues until 8 p.m. that evening.