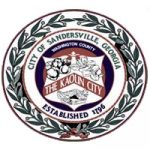 Sandersville Mayor and Council heard a request for speed bumps on Wedgewood Drive from John and Bethany Tanner at their Monday, December 17 Council meeting.
John Tanner explained during the Council meeting that he and his wife were asking for one or more speed bumps on Wedgewood Drive.
"There's a posted 15 mph speed limit, and we feel that is not being adhered to," said Tanner.
Councilperson Mayme Dennis asked the Tanners to speak with their neighbors about their request; Councilperson Dennis also suggested a petition that could be presented to the Mayor and Council.
"I think we need to hear from more people on that street," said Councilperson Dennis.
Councilperson Danny Brown agreed with Councilperson Dennis, saying that the neighbors need to be in agreement about the speed bumps.
Sandersville Mayor Jimmy Andrews explained to Tanner that the City will normally put down a temporary rubber speed bump.
"If you put down the permanent asphalt type and people decide they don't want them, it's hard to get them up," said Mayor Andrews.
Councilperson Jason Davis remarked that the temporary speed bumps are an option that would allow people to realize what it could be like for the area.
Sandersville Mayor Andrews urged Tanner to speak with his neighbors and return to a Council meeting in January 2019 to present the responses from the neighbors.
Sandersville Police Department will increase patrol in the area to slow down drivers.