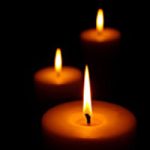 Mr. William T. Smith, of Milledgeville, died December 31, 2018 at Green Acres Nursing Home following an extended illness.
A memorial service for Mr. Smith will be held at a later date.
Mr. Smith was born in Toccoa, the son of the late Spencer Bernard Smith and the late Clifford Pauline Sims Smith.   He served in the US Army Reserves and spent his working career in Textile Management formerly working for Washington Manufacturing in Tennille.  He was also a longtime resident of Anderson SC.  Mr. Smith possessed a love of music, singing and playing the guitar.  He enjoyed golf and loved animals of all kinds.  He had a special love for his daughters and family and his memory will be cherished by many.   Mr. Smith is predeceased by his brother, Bobby Smith.
Survivors include his daughters, Deborah Beck and her husband Jeff of Eatonton and Pam Renfroe and her husband Dook of Sandersville; grandchildren, Joshua McNeely and his wife Kelli of Davisboro, Maranda Ganas and her husband Rick of Marietta, Ashley Whitaker and her husband Grant of Birmingham AL., and Hogan Renfroe of Savannah; great grandchildren, William Ganas, Caitlyn Ganas and Jack Whitaker; and brother, Leroy Smith and his wife Corine of Jacksonville, FL.
Donations may be made to Sandersville Animal Shelter, 430 Beck Blvd. Sandersville, Ga. 31082 or to American Heart Association, P.O. Box 840692, Dallas, TX 75284-0692.
May and Smith is in charge of these arrangements.