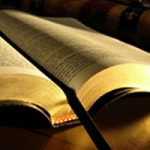 Mr. Wonnie Rayford McCoy, age 85, of Sandersville, died Friday, June 14, 2019 in an Augusta Hospital.  A funeral service will be held on Tuesday, June 18th at 2:00 p.m. at Sisters Baptist Church with burial in Brownwood Cemetery in Sandersville.  Reverend Jason Loggins and Reverend Danny Thomas will officiate.  Pallbearers will be George Dickson, Marion Meeks, Mark Snider, George Turk, Emory Roberts and Terry Torrez.
Mr. McCoy was a native and lifelong resident of Washington County, the son of the late Lee Owen McCoy and the late Eula Owen McCoy Roughton.  He spent his working career with the Georgia Department of Transportation from which he retired.  Wonnie was a faithful member of Sisters Baptist Church where he was active in Sunday school.
Survivors include his brother, R. Dean McCoy and his wife Jeanette of Sherwood Arkansas; sister-in-law, Lillian McCoy of Sandersville; niece, Sherrie DeLuca and her husband Tom of Little Rock Arkansas; and nephew, Mark Snider and his wife Kim of Tennille.
The family will great friends on Tuesday from 1:00 p.m. until the hour of service at Sisters Baptist Church.  Donations may be made to Sisters Baptist Church,1807 E. McCarty Street, Sandersville, GA. 31082.
May and Smith Funeral Directors is in charge of these arrangements.