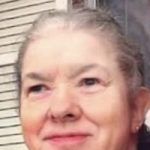 Ms. Carolyn Sue Waddell, age 68, died Tuesday, September 3, 2019 at Wrightsville Manor Nursing Home in Wrightsville following an extended illness.  A memorial service for Ms. Waddell will be held at a later date.
Mrs. Waddell was born in Gainesville, Georgia, the daughter of the late James Thomas Waddell and the late Corine Cagle Waddell.
Survivors include her children, Amy Gilleland of Tennessee, Jerry Lee Gilleland of Macon, Melinda Gilleland of Hiawassee, Rhonda Gilleland of Macon, and Jamie Gilleland of Florida; sisters, Janice Cagle of Gainesville and Barbara Shaddurn of Dawsonville; and brother, Eros Waddell also of Gainesville.
May and Smith Funeral Directors is in charge of these arrangements.