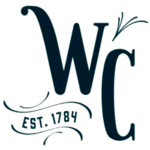 Washington County Commissioners awarded the bid for renovations to the new elections building at their Thursday, June 10 meeting.
As previously reported by WACO 100, the Washington County Commissioners purchased the property located at 150 Riddleville Road in Sandersville approximately one year ago to serve as the Washington County Elections Office.
Five bids were received for renovations to this building. Those bids include:
– McWright Construction in the amount of $262,000
– Sunbelt Construction in the amount of $382,196
– Dyer Construction in the amount of $257,545
– Viking Engineering & Construction in the amount of $272,200
– MMI Construction in the amount of $306,480
Prior to Commissioners voting, County Administrator Dustin Peebles stated that he spoke with the architects concerning the bids, and Dyer Construction of Milledgeville was recommended; it was noted that Dyer Construction has experience with other government buildings.
When discussing the funding for this project, County Administrator Peebles explained that the County should be able to use American Rescue Plan monies towards this project.
County Administrator Peebles remarked that currently the Washington County Elections Office is located in three different offices within the Washington County Courthouse. Additionally, the Elections Office utilizes the area in the rear of the Tax Commissioner's office for early voting purposes.
"In moving them into one building, they'll have more space to do what they need to do, and they'll be able to spread people out more as they go to early vote," said County Administrator Peebles. He added, "Currently with early voting, the slender hallway makes it difficult for people to [social] distance when early voting."
The Washington County Commissioners unanimously voted to award the bid to Dyer Construction; they were the lowest responsive bidder.