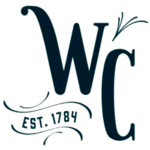 Washington County Commissioners reviewed three bids received for repairs to the Tennille overpass during their Tuesday, January 11 workshop.
Jerry Brinson of Atlas Consulting explained that the Georgia Department of Transportation recently inspected the Overpass and identified deterioration in the rocker plates.
"This is something that has to be done," said Brinson when discussing the repairs.
Brinson stated that Atlas Consulting tabulated a base bid, or an estimate for the repairs. Three contractors bid on this project; he noted that the lowest responsive bidder for this project was 30 percent higher than estimated.
After reviewing the bids, Commissioners discussed re-bidding the project to seek additional quotes for this project.
Brinson explained during the workshop that, if the Commissioners decide to re-bid the project, the overpass will not sustain further damage in that short amount of time.
In addition to discussing the Tennille Overpass, Commissioners plan to discuss a referendum concerning distilled spirits in the County at their Thursday, January 13 meeting.
The Commissioners will also consider two appointments during their meeting on Thursday – the first for the Board of Health and the second for the Development Authority of Washington County.
The other agenda item for the meeting concerns a resolution regarding redistricting in the County due to the 2020 Census.
During the Tuesday workshop, Public Works Director Gary Waller reported that half his crew was out sick last week; the total number absent due to sickness was 15 last Friday.
Chairman Horace Daniel questioned the nature of the sickness. Public Works Director Waller stated that some had a stomach bug and others tested positive for COVID-19.
"We're going to get through it, though," said Public Works Director Waller.
Commissioner Frank Simmons questioned if the employees provided doctor's excuses for their absences. Waller confirmed that medical excuses were provided.
The Washington County Commissioners' meeting is scheduled for Thursday, January 13 at 9 a.m.