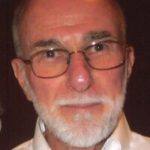 Mr. Ronald E. Dorman, age 78, of Laurel Drive in Sandersville passed away on Tuesday, September 21, 2021. A funeral service to affirm attendee's faith in Christ and to celebrate Ronnie's life will be held on Saturday, September 25th at 2:00 P.M. at the Sandersville United Methodist Church with burial in Brownwood Cemetery. Pastor Daniel Cranor and Reverend Stan Littleton will officiate. Pallbearers will be Keith Andrews, Daryl Brantley, Billy Jones, Harry Lewis, E.K. May, Jere Odum, Leon Perry, and Ricky Poole.
Ronnie was born and reared in Macon, the son of the late Early Dorman and the late Beatrice Kennington Dorman. He graduated from the Willingham High School and soon after began a lifelong career in the automotive industry. Mr. Dorman managed auto parts stores in Macon, Gray, and Atlanta. Ronnie also worked as a salesman for Butler Toyota in Macon. In 1973, he and his wife Merrelyn moved to Sandersville, purchased the Sid Johnson Motor Company, and formed the former Dorman Willis Dodge, Chrysler, Plymouth Dealership in partnership with the late Aubin Willis. The dealership name would later change to Dorman Dodge Chrysler, Plymouth, Jeep, Eagle, and Dodge Trucks to reflect Mr. Dorman's sole ownership and to designate it as a "six pack dealership" because of the six brands that it housed. Ronnie was professionally active, serving as the former President of the Chrysler Advertising Association and as Secretary and Treasurer of the Southeast Dodge Advertising Association. He was also active in his community as a member of Sandersville United Methodist Church and Sandersville Rotary Club. Mr. Dorman was known by family and friends as a quiet, giving man with a forgiving heart.
Survivors include his wife, Merrelyn Madden Dorman of Sandersville; daughter, Amy Kathryn D. Cranor and her husband Daniel of Lawrenceville; granddaughter, Sophia Lyn Cranor; sister, Betty D. Jones of Dry Branch; sisters-in-law, Elaine Dorman of Macon, Janet Madden McCallum and husband Jimmy of Macon, and Judy Madden Christian and husband Jim of Chillicothe, Ohio; "borrowed grandchildren," Elizabeth, Jane, and Hugh Tarbutton; and many nieces and nephews.
The family will receive friends from 4:00 P.M. until 6:00 P.M. Friday at the May & Smith Funeral Home.
Donations may be made to Broken Shackle Ranch. Inc., 1542 Francis Bridge Road, Davisboro, Georgia 31018.
Online condolences may be expressed at mayandsmithfuneraldirectors.com.
May and Smith Funeral Directors is in charge of these arrangements.