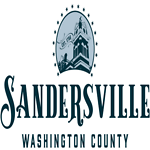 The City of Sandersville Electric Department will hold a scheduled power outage for particular areas of the City on Friday, May 13.
Residences with addresses on the following roads can expect to lose power:
– West Haynes Street
– Lee Street
– Laurel Drive
– Evergreen Drive
– Woodland Drive
– Redbud Circle
– Dogwood Circle
– Pinehill Way
– Kinney Street
– Martin Lane
– Richmond Street
– McIntyre Street
The City of Sandersville expects power to be off in the designated areas from 10:00 A.M. to 12:00 P.M. on Friday.
For further information, contact Sandersville City Hall at 478-552-2525.