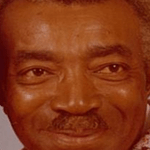 Deacon David E. Lee passed away on Saturday, May 21, 2022, at Oconee Health and Rehabilitation. Graveside funeral services will be held on Wednesday, May 25 at 11:00 A.M. in the Pine Hill Baptist Church Cemetery. Reverend Eric Murray will officiate.
Deacon Lee is survived by his daughter, Mrs. Jacquelyn (Minister Floyd) Walker of Tennille; sister, Ms. Geraldine Ingram of Davisboro; devoted niece, Ms. Dorothy Jackson of Wadley; sister-in-law, Mrs. Addie Lee Jackson of Wadley; brother-in-law, Mr. Eugene Dawson of Warren, Ohio; grandchildren; great-grandchildren; a host of other relatives and friends.
M. C. Smith Funeral Home in charge.