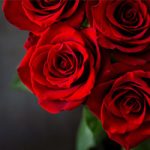 Mrs. Ann Purvis Cook, age 80, of Tennille, died Sunday, July 21, 2019 in Allentown Pennsylvania following an extended illness.  A funeral service will be held on Saturday, August 3rd at 11:00 at May and Smith Funeral Home in Sandersville. Reverend Randall Smith will officiate with burial in Zeta Cemetery in Tennille.
Mrs. Cook was born and raised in Eastman, the daughter of the late Oscar Allen Purvis Sr. and the late Myrtle Evans Purvis.  She attended Middle Georgia College where she met her future husband, Talmadge Lee Cook who predeceases her.  Mrs. Cook was a graduate of Bessie Tift College and spent her entire career as an educator teaching mostly first grade in Pike County, Gordon County and retiring from Warren County Board of Education in Warrenton.  She and her husband Talmadge enjoyed traveling and she was a member of Tennille United Methodist Church.
Survivors include her sons, James Allen Cook and his wife Lisa of Hellertown PA., and Michael Lee Cook of Athens; grandchildren, Brandy Cook and her fiancé Drake Dillon, Joshua Cook, James Tyler Cook and his wife Ashley, Kristyn Cook and Jessica Langford; great grandchildren, Trista Langford and Henry Dillon; and brother, Oscar Allen Purvis Jr. and his wife Ruth of Zebulon.
The family will receive friends on Saturday prior to the service at 10:00 am and also following the service at the funeral home.
Donations may be made to the Tennille United Methodist Church., P.O. Box 265, Tennille, Ga. 31089
May and Smith Funeral Directors is in charge of these arrangements.