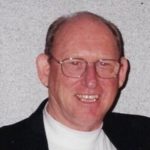 Mr. Barney Willis Dalton, age 79, of Plantation Drive in Sandersville, passed away on Wednesday, June 2, 2021 at the Washington County Regional Medical Center following an extended illness. A funeral service celebrating his life will be held on Sunday, June 6th at 2:00 P.M. at Sisters Baptist Church with burial in the Brownwood Cemetery. Reverend Andy Yates will officiate. Mr. Dalton's nephews will serve as pallbearers. Members of the Sisters Baptist Church Silent Seekers Sunday School Class will serve as honorary pallbearers.
Mr. Dalton was born and reared in Washington County, where he graduated from the Sandersville High School in 1959. He attended Bolen's Business School in Augusta prior to beginning a career with Ivan Allen Office Products in Atlanta. Mr. Dalton was drafted into the United States Army and proudly served his country during the Vietnam Conflict, while stationed at Fort Benning and the canal zone in Panama. Following his military service, Mr. Dalton resumed his career with Ivan Allen working in sales, as sales manager, and lastly as the company's vice president. During his work career, his family lived in Atlanta, Macon, Albany, Savannah, and Huntsville, Alabama. He was a former member of the Lions Club and Rotary Club, where he was a Paul Harris Fellow. Mr. Dalton finalized his working career with Imaging Technologies and retired back home to Sandersville. He was an active member of the Sisters Baptist Church, where he served as a Deacon and was a member of the Silent Seekers Sunday School Class. Mr. Dalton was proud of his work as a Gideon. He is predeceased by his parents, Ernest Marion Dalton Sr. and Christine Tanner Dalton, and his sister and brother-in-law, Lois and Lyman Yates.
Survivors include his wife, Velma Poss Dalton of Sandersville; sons, Derrick Barney Dalton and his wife Annette of Newnan and Daryl Lynn Dalton and his wife Courtney of Pomfret, Connecticut; grandchildren, Caroline Dalton, Dylan Dalton, Walker Dalton, Emerson Dalton, and Mattie Dalton; and siblings, Rosalyn D. Lord and Marion Dalton and his wife Betty all of Sandersville.
The family will receive friends on Saturday from 4:00 P.M. until 6:00 P.M. at the May and Smith Funeral Home.
Donations may be made to Gideons International, P.O. Box 891, Sandersville, Georgia 31082.
Condolences can be made online at mayandsmithfuneraldirectors.com.
May and Smith Funeral Directors is in charge of these arrangements.