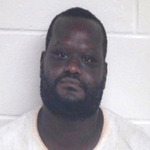 A third individual has been arrested in connection to the Memorial Day weekend shooting in Sandersville.
Fredrick Leartist Smith, age 35, of Wrightsville has been charged with aggravated assault and reckless conduct for his suspected role in the May 29 incident at the Larry Mitchell Ball Park on Suburban Drive.
Smith is currently being held in the Washington County Jail awaiting a bond hearing by the Washington County Superior Court.
"More arrest are forthcoming as this investigation continues," said Washington County Sheriff Joel Cochran.
A pair of brothers from East Dublin were previously arrested in connection to the case.
Ryan Rozier, age 22, was apprehended on June 22 for possession of a firearm by a first offender probationer and felony probation violation in connection with his supposed role in the deadly incident.
Brian Rozier, age 24, was taken into custody after a public-assisted pursuit of his arrest on July 13 and charged with malice murder, felony murder, possession of a firearm while in commission of a crime, aggravated assault, and reckless conduct.
As previously reported by WACO 100, 17-year-old Williams Mykell Lowery of Louisville and 30-year-old Christopher "Scooter" Dunn of Wrightsville were killed by gunfire on the Sunday of Memorial Day weekend during an 80's decade vs. 90's decade "Freaknik" event that held host to over 1,000 people.
Concerned citizens and neighbors of the Larry Mitchell Ball Park would voice concerns of potential future issues at the park to Washington County Commissioners last month.
Commissioners filed a lawsuit against the private park in an effort to declare the site as a public nuisance and permanently close the venue. A temporary restraining order was issued from the Washington County Superior Court.
On July 7, an initial hearing was delayed 60 days and rescheduled for September 1. The Larry Mitchell Ball Park will remain closed until that pending hearing to decide its future.
Fredrick Leartist Smith, age 35, of Wrightsville