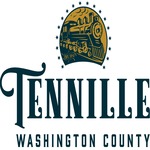 The West Adams Street Overpass in Tennille will close for scheduled maintenance repairs on Monday, May 22.
Repairs are set to take place over a 45-day period. The Tennille Overpass is expected to reopen on Friday, July 7.
The Georgia Department of Transportation and Washington County Road Department are listed as project leaders.
Scheduled work on the West Adams Street Overpass was originally planned to begin on Friday, May 12, but was pushed back 10 days at the request of the company contracted for maintenance.
The City of Tennille has stated that railroad companies have been asked to not excessively sit on tracks during this time period.
Drivers are being advised to utilize Joiner Road and Holmes Cannery Road to access Highway 242 and avoid train traffic.
The City of Tennille has apologized in advance for potential inconveniences and thanks the public for their patience and understanding during the conducting of essential maintenance.
For further information, contact Tennille City Hall at 478-552-7875.