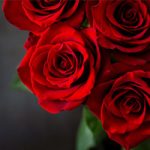 Mrs. Rebecca Holder Buck, age 76, of Sandersville, died on Tuesday, January 8, 2019, at her residence following an extended illness.  Memorial services for Mrs. Buck will be held at 2:00 P.M. Tuesday, January 15 at First Church of the Nazarene in Sandersville.  Reverend Danny Thomas and Reverend Gary Mimbs will officiate. The family will greet friends at the church following the service.
Mrs. Buck was a native of Troupe County, Georgia, the daughter of the late Render William Holder and the late Velma Cook Holder.  She was a former real estate agent and a former secretary for Lee's Brake and Muffler in Sandersville.  She was a member and volunteer for the Washington County Historical Society, a member of the Red Hat Society, and the Daughters of the American Revolution.  She enjoyed loving her grandchildren.  Mrs. Buck was an active member of First Church of the Nazarene of Sandersville.
Survivors are her sons, Raymond William "Billy" Knight of Sandersville and Noah McNeely and his wife Mariah of Grayson; four grandchildren, Amanda Rachelle Buckholts, Sarah Kate McNeely, Tripp McNeely and Madeline McNeely; great granddaughter, Emma Rachelle Buckholts; two sisters, Elizabeth Rollins of Indianapolis and Carolyn Milton of Mabelton; brother, Russell Holder of Memphis.
The family request that donations be made to Rally Foundation for Childhood Cancer Research, 5775 Glenridge Drive, Building B, Suite 370, Atlanta, Georgia 30328.
May and Smith Funeral Directors in Sandersville is in charge of the arrangements.