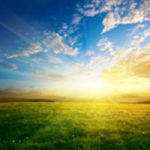 Destani Ann Redding of Tennille died on Wednesday August 28, 2019 at the Washington County Regional Medical Center.
Funeral services will be held at 10:00 A.M. Saturday at May and Smith Funeral Home Chapel in Sandersville with burial in the Sisters Baptist Church Cemetery.  Rev. Danny Thomas will officiate.
Survivors are Tara Lindsey, Robbie Lindsey, Breanna Redding, Brandon Todd, Will Redding, Braylon Mann and her grandmother, Brenda Prosser.
May and Smith Funeral Directors in Sandersville is in charge of the arrangements.