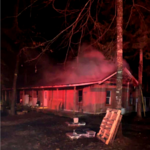 Davisboro firefighters responded to an early morning fire at Broken Shackle Ranch on Francis Bridge Road in Davisboro on Tuesday, February 16.
According to Davisboro Fire Chief William Alligood, firefighters were dispatched around 6 a.m. Tuesday morning. When they arrived, one of the structures on the property was fully involved.
Chief Alligood explained that nobody was injured in the fire.
The State Fire Marshal was contacted to determine the cause of the fire.
A social media post from Broken Shackle Ranch explained that staff noticed that a building was burning on campus at approximately 5:30 a.m. The building was identified as the May Cottage, originally constructed in the 90's in honor of Mr. Edd May.
According to Broken Shackle Ranch, the cottage underwent a full renovation; just last week, the finishing touches were completed with the installation of a new roof.
No youth were in the cottage at the time of the fire; however, staff were staying in the building. Everyone made it out safely.
"Unfortunately everything the staff owns was in the building," reads the social media post.
Broken Shackle Ranch is a Christian-based youth home for young men ages 16 and over who are having difficulties adapting to the demands of adult life. The students need guidance and direction, as well as the tools needed to deal with the problems and situations they face. As a ministry, a youth home, an educational facility, and a place for spiritual growth, BSR equips young men to develop their character and become responsible adults. Over 40 caring, trained staff members help instruct, counsel, and establish goals for the students.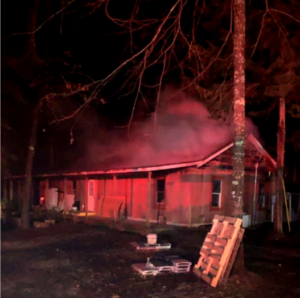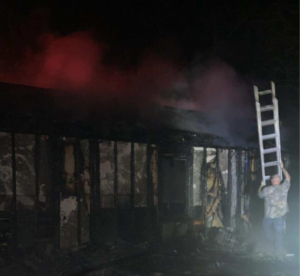 Photo courtesy: Washington County Sheriff's Office