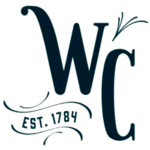 Washington County Commissioners appointed three new members to the Washington County Recreation Board at their Thursday, February 11 meeting.
County Administrator Dustin Peebles explained to Commissioners that the Mayors from each municipality make recommendations for the Recreation Board to the Board of Commissioners.
The three recommendations received by the Commissioners include:
– Sam Brooks from the Town of Deepstep
– Eric Braswell from the City of Davisboro
– Julie Brantley from the City of Harrison
Washington County Commissioner James Hitchcock moved to accept the recommendations; Commissioner Frank Simmons seconded, and the vote was approved unanimously by the Commissioners present at the meeting.
It was noted during the Tuesday, February 9 work session that the City of Oconee needs a representative on the Washington County Recreation Board.
In other news, Washington County Commissioners also approved intergovernmental agreements for housing municipal inmates with the City of Davisboro, the City of Sandersville, and the City of Tennille.
"That will allow for a fee to be collected to go towards the jail for housing certain inmates," said County Administrator Peebles, explaining that the funds go towards the operation and maintenance of the County Jail.
The intergovernmental agreement notes that each City's Municipal Court will impose a fine, which shall be construed to include costs, for any offense against a criminal or traffic law of the state, or any municipal ordinance, and shall impose as an additional penalty a sum equal to 10 percent of the original fine. Those funds will be used to pay for the costs incurred for all housing, meals, proper care, and proper treatment of all City inmates while confined in the Jail.