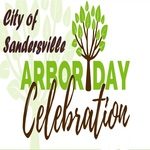 Friday, February 19 is Arbor Day in Georgia and in Sandersville!
Each year, to celebrate Arbor Day, the Sandersville Tree Board plants a tree (or trees) in the community.
This year, the Sandersville Tree Board is planting trees to serve as a screen at Brownwood Cemetery on West Church Street.
For the City of Sandersville, 2021 marks the City's 29th year as a Tree City USA community. According to the Arbor Day Foundation's latest data, there are 155 Tree City USA communities in Georgia.
To have the distinction as a Tree City USA community, four standards must be met. The standards include having the following: a Tree Board or Department, a Tree Care Ordinance, a Community Forestry Program with an Annual Budget of at least $2 per capita, and an Arbor Day observance or proclamation.
"I urge all citizens to celebrate Arbor Day and to support efforts to protect our trees and woodlands," said Sandersville Mayor Jimmy Andrews. "Trees, wherever they are planted, are a source of joy and spiritual renewal."
According to Sandersville Mayor Andrews, in 1872, J. Sterling Morton proposed to the Nebraska Board of Agriculture that a special day be set aside for the planting of trees, and this holiday, called Arbor Day, was first observed with the planting of more than a million trees in Nebraska.
The first Georgia Arbor Day was proclaimed by the Georgia General Assembly in December, 1890. In 1941, the General Assembly set the third Friday in February as the day of Georgia's Arbor Day.
The Georgia Forestry Commission noted that National Arbor Day is celebrated on the third Friday in April; however, it is too warm at that time of year to plant trees in Georgia. Trees should be planted between November and mid-March so they will have a better chance of becoming established before the onset of summer heat.