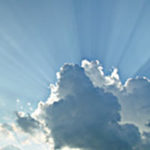 Mrs. Lena Quick passed away on Monday, March 29, 2021 at her residence. Graveside funeral services were held on Thursday, April 1, 2021 at 11:00 A.M. at the Rest Haven Memorial Gardens with Reverend Jerry Walden officiating.
Mrs. Lena R. Quick, the eighth of nine girls born to the parentage of the late Mr. Jim and Mrs. Mary Roberson, passed away on Monday, March 29, 2021. She was born on June 7, 1918. At an early age, she joined the Union Hill Baptist Church. She was married to the late Mr. Ingram Quick. Their union was blessed with two daughters. She was preceded in death by a daughter, Mrs. Lena M. Andrews and a granddaughter, Ms. Sharon L. Taylor.
Mrs. Quick leaves to cherish her memories, a daughter, Mrs. Mary H. Taylor; three grandchildren, Mr. Henry (Lana) Taylor, Mr. James (Deborah) Andrews, and Mr. Ronald Andrews; five great-grandchildren, Mr. Devar Taylor, Dr. Lia Taylor, Mr. Noah Andrews, Mr. Nolan Andrews, and Mrs. Cyntovia (Angelo) Andrews-Banks; two great-great-grandchildren, Laila Rogers and Aubrey Banks; two goddaughters, Ms. Delia Davis and Ms. Joan Swint; and a host of other relatives and friends.
M. C. Smith Funeral Home in charge.