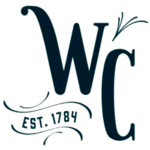 Washington County Commissioners are scheduled to hear from two citizens concerning the proposed Second Amendment sanctuary resolution at their Thursday, April 8 meeting.
As previously reported by WACO 100, Lyle Pittman addressed the County Commissioners at the Tuesday, March 9 workshop, explaining that Washington County depends on hunting and outdoor activities, and asked that Commissioners consider declaring the County a Second Amendment Sanctuary.
"The way laws are going, and the way government is going, I think it would be a good idea to consider being a sanctuary county," said Pittman when addressing the Commissioners last month.
Pittman provided Commissioners with a sample resolution to consider regarding the request. Chairman Horace Daniel asked County Attorney Michael Howard to review the document.
During the March meeting, citizen James Watts addressed the Commissioners regarding Pittman's proposal; he was opposed to declaring the county a Second Amendment sanctuary.
"I think for this County to make the point to lawful gun owners and some unlawful gun owners that they would take a position that they don't have to follow federal or state gun laws that have not been passed yet, I think that will send a message that will endanger more people," said James Watts at the March meeting.
No action was taken regarding Pittman's request at last month's meeting.
Washington County Commissioners will, once again, hear from James Watts concerning this topic at their Thursday, April 8 meeting. In addition, Strick Newsom is also scheduled to address the Commissioners concerning the proposed resolution.
The agenda for the Washington County Commissioners' Thursday, April 8 meeting does not list any official action concerning the proposed Second Amendment sanctuary resolution.
The Washington County Commissioners' meeting is scheduled for Thursday, April 8 at 9 a.m.