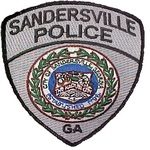 The Sandersville Police Department is asking anyone with any information concerning recent shootings in the City of Sandersville to contact their department.
According to the Sandersville Police Department, multiple shootings took place in the City of Sandersville from Thursday night through Sunday evening.
Two juveniles sustained non-life threatening, superficial injuries during the shooting on Sunday night.
The Sandersville Police Department's Criminal Investigation Division is diligently working to gather information concerning those shootings.
At this time, two juveniles have been detained by the Department of Juvenile Justice; they are charged with possession of a firearm by a minor and aggravated assault.
One adult, identified as 21-year-old Oscar Fabian Cruz turned himself in on Tuesday, April 26; he is charged with aggravated assault.
The public is encouraged to contact the Sandersville Police Department with any information concerning these shootings by calling 478-552-3121 or 478-357-1720.