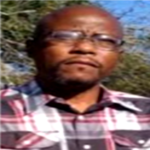 Mr. Clayton S. Williams, Sr., affectionately known as "Romeo," departed this life on Wednesday, June 9, 2021 at his residence. Graveside funeral services were held on Saturday, January 19, 2021, 2:00 P.M. at the Rest Haven Memorial Garden in Sandersville with Reverend Calvin Hatcher officiating.
He was born on January 19, 1975 to the parentage of the late Mr. Emanuel Williams and the late Mrs. Everda R. Williams. Mr. Williams graduated from the Washington County High School in the Class of 1993. He was a loving and devoted father, son, brother, uncle, and friend. Clayton was known for his heart of kindness and being a fun-loving person to anyone he met. He enjoyed traveling, listening to music, and hanging our with his family and friends.
Mr. Williams is survived by his fiance, Ms. LaKeisha Walker; four children, Mr. Yktavious Malik Williams, Ms. Ce-Amber Williams, Mr. Clayton Williams, Jr., and Ms. Makayla Cato; one granddaughter, Miss Aubree Williams; three sisters, Ms. Sandra Ingram, Mrs. Debra (Larry) Williams, and Mrs. Patricia (Jimmy) Johnson; five brothers, Mr. Kenneth (Terry) Reeves, Mr. Eric Williams, Mr. Jason Williams, Mr. Bobby Lee (Dianne) Williams, and Mr. Donnie Williams; bonus sister and brother, Ms. Angela Moment and Mr. Moneque Moment; one aunt, Ms. Evelyn Burley; three uncles, Mr. Lee Arthur (Ruby) Williams, Mr. Clarence Williams, and Mr. Ray Charles Reeves; devoted nieces, Ms. Jasonna Williams and Ms. Tiffany Ingram; devoted nephew, Mr. Emanuel Williams, Jr.; devoted friends, Mr. James Larrimore and Mr. O.J. Griner; and a host of nieces, nephews, other relatives, and friends.
M. C. Smith Funeral Home in charge.