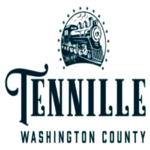 Fireworks can create a beautiful display in the night sky, but they also make loud noises.
Tennille City Councilperson Deborah Rhodes discussed problems associated with fireworks with the recent Fourth of July holiday at the Tuesday, July 6 Tennille City Council meeting; she also brought up the issue at the Monday, July 19 Tennille City Council meeting.
Councilperson Rhodes explained that she enjoys fireworks in a controlled environment; however, she has concerns when they're shot in communities for several nights in a row.
She stated that her dogs hid under the sofa, and her cats were upset from the noise created by the fireworks. She also explained that fireworks can create problems for veterans with post-traumatic stress disorder.
"It can really upset those people to hear a lot of fireworks," said Councilperson Rhodes.
According to Rhodes, with the recent holiday, several people in her district have complained about the ongoing use of fireworks before and after the holiday.
"We've had to listen to them for four nights in a row," said Rhodes.
In addition, Councilperson Rhodes remarked that the fireworks have also caused a litter problem in the neighborhood.
"Those things go up, and they will come down," said Councilperson Rhodes, adding that she collected over 200 pieces from fireworks in the days following the holiday.
Councilperson Rhodes asked that the City of Tennille consider an ordinance that would limit the use of fireworks to holiday nights only.
The request will be presented to City Attorney Michael Howard to determine the options for the City of Tennille going forward.
No action was taken regarding this issue at the July Tennille City Council meetings.