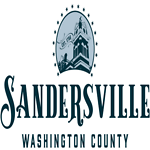 Sandersville City Council voted to approve a zoning variance for an existing structure on Spring Street in Sandersville during their Monday, July 19 City Council meeting.
The property located at 329 Spring Street is owned by Ulyses A. Smith.
During the public hearing, Sandersville Building Official Dave Larson explained that the existing structure on Spring Street does not meet the required side yard setback requirements.
"It was built right next to another structure on the lot next to it," said Building Official Larson. He added, "You could probably reach out both arms and touch the sides of each house; they were both built too close to the property line, and they've been there for a very long time."
Building Official Larson stated that the property has been vacant for many years.
"Any non-conformance the property owner had has since expired, so he must ask for a variance," said Building Official Larson.
When discussing the variance request, Building Official Larson remarked that he advised the property owner that if the City Council approved the request, the exterior wall would require a renovation to create a firewall in order to meet fire codes.
"When they're that close, you have to have fire separation," said Building Official Larson.
Property owner Smith was present during the public hearing; he stated that he intends to renovate the property in order to rent the structure. He went on to say that he was made aware of the requirements regarding the firewall.
"I just need the specifications, and I will get it done," said Smith.
No one attended the public hearing to speak in opposition of the zoning variance request.
Councilperson Mayme Dennis moved to approve the variance request; Councilperson Henry Watts seconded, and the vote carried unanimously by those present.