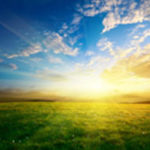 Mr. John Douglas Raines, age 71, of Sandersville passed away on Monday, November 8, 2021, at his residence following an extended illness. Graveside funeral services will be held at 2:00 P.M. on Wednesday, November 10 in Washington County Memorial Gardens Cemetery. Reverend Gary Mimbs will officiate. Pallbearers will be Chuck Adams, Terry Bertoch, Mel Daniel, Alan Dorsey, Sonny Rachels, and Jess Williams.
Mr. Raines was a native of Johnson County, the son of the late William Ralph Raines and the late Mary Carolyn Douglas Raines. He was formerly employed as a warehouse foreman for Imery's Performance Minerals and served in the United States Army Reserve. John attended the First Church of the Nazarene in Sandersville. Mr. Raines was preceded in death by a daughter, Angela Cameron Raines.
Survivors include his wife, Angela Lord Raines of Sandersville; sisters, Lynn Pope and her husband T. L. of Wrightsville, Kay Bedgood and her husband Gary of Tennille, and Julianne Haskins and her husband Bill of Warner Robins; brother, Malone Raines and his wife Peggy of Gordon; and many loving in-laws, nieces, nephews, additional family members, and friends.
The family request that donations be made to the Cam Raines Memorial Scholarship Fund at the Washington County High School.
Online condolences may be made expressed at mayandsmithfuneraldirectors.com.
May and Smith Funeral Directors in Sandersville is in charge of the arrangements.