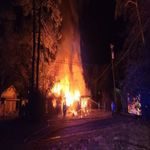 No one was injured in a residential structure fire on Lawson Lane in Washington County.
According to Sandersville Fire Chief Elliott DeBiase, fire units were dispatched to a residence in the 100-block of Lawson Lane at approximately 10:15 p.m. on Tuesday, January 11.
Lawson Lane is located off Highway 242 in the area of Circle Drive.
Sandersville Fire Chief DeBiase explained that when firefighters responded, crews were faced with a fully involved single family dwelling with partial collapse of the structure.
Chief DeBiase stated that fire personnel from Sandersville Fire Department, Riddleville Fire Department, and Tennille Fire Department worked quickly to extinguish the fire and overhaul the structure to locate any hot spots.
Washington County Sheriff Joel Cochran reported that the structure appeared to be abandoned at the time of the fire.
Washington County Emergency Medical Services and the Washington County Sheriff's Office also responded to the fire.
The cause of the fire is undetermined at this time.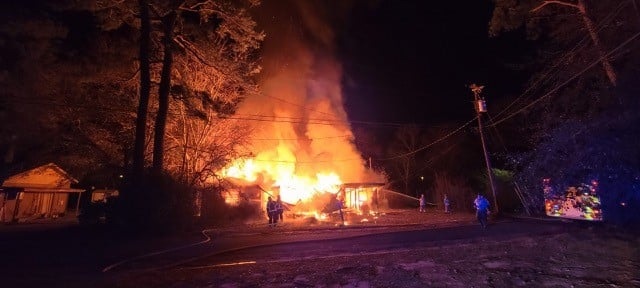 Photo Courtesy of the Sandersville Fire Department.