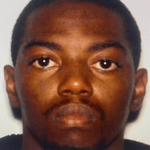 Viewer Advisory: The following video contains the sounds of gunfire and the subsequent reaction by surrounding patrons.
A man was arrested and charged with multiple crimes following gunshots being fired at a recent Johnson County High School football game.
The alleged incident occurred on Friday, August 5 on Herschel Walker Drive outside of Lovett Stadium in Wrightsville. It was during a football scrimmage hosted by Johnson County High School against Wilcox County High School.
Approximately several hundred spectators were in attendance of the event. More than 100 players, coaches, cheerleaders, band members, and support staff were on the field at the time of the shooting.
Over ten shots were allegedly fired into the night sky without striking anyone. There were no significant reported injuries during the event nor aftermath.
"Deputies, officers, and school security on the scene observed the single individual suspect and immediately ran towards the gunfire, taking action to subdue the suspect and take him into custody on Hershel Walker Drive," said Johnson County Sheriff Greg Rowland. "School officials took immediate action to secure the field and escort players and coaches from the field of play."
Joshua Jerome Russell, age 27, of Dublin was arrested on scene by Johnson County Sheriff's deputies.
Russell has been charged with multiple counts of felony aggravated assault, multiple counts of felony possession of a firearm during the commission of a crime, felony reckless conduct, first-degree felony cruelty to children, felony carrying a weapon within a school zone, discharging a firearm near a highway or street, criminal attempt to commit a felony, inciting a riot, and several traffic violations.
"I am thankful for the assistance provided by all our local agencies and school staff," said Sheriff Rowland. "We have a strong commitment of working together to keep our communities safe."
On Tuesday, August 9, Johnson County Public Schools Superintendent Dr. Christopher Watkins said that the Board of Education is partnering with local law enforcement to increase security presence during upcoming games. Johnson County teachers and students will also undergo safety drills and training for preparedness of potential future similar occurrences.
"We don't like for our fans to come on our campus and not feel safe," said Dr. Watkins. "So we are definitely putting a lot of things in place that we want to implement moving forward."
The incident remains under an active and ongoing investigation. Persons with information concerning the event should contact Detective Sergeant Raymond Garner at 478-864-4003.
Joshua Jerome Russell, age 27, of Dublin