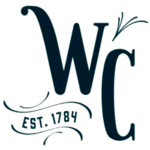 Washington County residents will have the opportunity to dispose of old tires for no charge this upcoming weekend.
The Washington County Board of Commissioners are hosting a Tire Collection Day on Saturday, September 10. It will run from 10:00 a.m. to 5:00 p.m at the Washington County Road Department.
Only residents of Washington County may partake in the event.
Proof of residence will be required. No commercial businesses are allowed to participate.
The Road Department states that Tire Collection Day will help to eliminate area mosquitoes that breed in scrap tires.
Discarded tires will be accepted at 1862 Kaolin Road in Sandersville.
For further information, contact the Washington County Road Department at 478-552-5330.