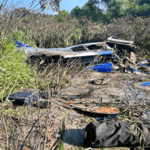 A plane crash in Washington County left two individuals in critical condition.
The plane departed Kaolin Field Airport in Sandersville on the morning of Tuesday, August 1. It crashed about a quarter-mile from the airport around 9:20 a.m. in the 2000 block of Kaolin Road roughly a half-mile off of the roadway.
Downed in a wooded and marshy area, the destroyed twin-engine velocity v-twin aircraft left the pilot and passenger of the plane with back and neck injuries but alert and able to yell for help.
Public works employees in the vicinity heard the crash and cries for assistance.
Washington County Sheriff Joel Cochran said that the location of the downed plane made it difficult for emergency crews to find the aircraft as deputies and first responders were forced to wade through waist-high mud.
Although, Sheriff Cochran noted that landing in the swamp-like area may have saved the lives of both on-board individuals as he commended the pilot for landing in an area that would soften the crash.
Daniel Mesnard, 67 years of age, of Florida reportedly experienced engine issues while piloting the plane after takeoff and attempted to return towards the airfield where he had previously fueled in travels from Wisconsin to Florida.
69-year-old Timothy Fiser of Ohio was the passenger.
The individuals were separately transported by medical helicopters to Level-1 Trauma Centers – Augusta University Health in Augusta and Piedmont Macon Medical Center in Macon.
"I'm extremely proud of the brave men and women that serve our community in different capacities," said Sheriff Cochran. "Today was just one more example of how our Washington County team comes together to help those in need."
Velocity v-twin aircrafts are twin-engined and homebuilt. They can carry up to 4 individuals.
This is the fifth recorded plane crash in Washington County history with a sole fatality occurring in 1970.
The incident is being investigated by the Federal Aviation Administration and National Transportation Safety Board.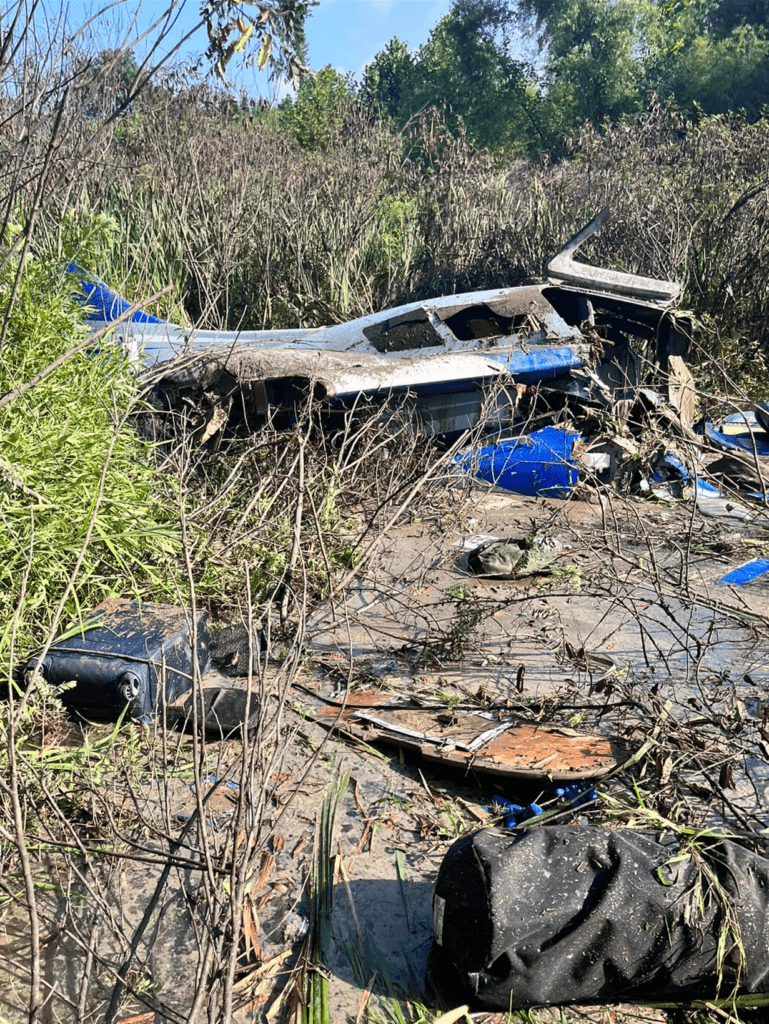 Photo Courtesy of the Washington County Sheriff's Office