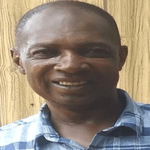 Mr. Larry Betha passed away on Sunday, September 3, 2023, at his residence. Funeral services will be held on Sunday, September 10th at 2:30 P.M. in the Springfield Baptist Church of Sandersville with Reverend Calvin Hatcher officiating. Interment will be held in Rest Haven Memorial Gardens of Sandersville.
Mr. Betha is survived by his devoted fiance, Sonya Yorker of Sandersville; daughters, Chelsea Jackson of Atlanta, Lar'Kara Betha of Atlanta, Shenice Betha of Warner Robins, and Ambreia Johnson and husband Hiram of Sandersville; son, Justin Gilmore and wife Shantrell of Sandersville; devoted sister, Barbara Betha of Sandersville; grandchildren, Makenna Betha, Hayla Johnson, Haylen Johnson, Ja'mir Gilmore, Brayden Gilmore, and Ja'vontae Redding; aunts, Rosa Sallet of New York and Mary Neil Carr of Sandersville; devoted mother-in-love, Ethel Yorker of Sandersville; devoted cousin, Derek Ford; devoted mentor, Horace Daniel; devoted friends, Michael Brantley, Bobby Williams, Terry Miller, Gregory Cooper, Harold Hicks, and Leroy Pierce; and a host of nieces, nephews, other relatives, and friends.
M. C. Smith Funeral Home in charge.