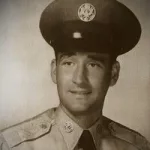 Mr. Stevens Eugene Kendall, Sr., age 88, of Betty Street in Sandersville peacefully passed away at his residence while surrounded by family on Saturday, September 16, 2023. A graveside funeral service to celebrate his life will be held on Monday, September 18th at 11:00 A.M. in the Washington County Memorial Gardens Cemetery of Sandersville. Jeff Alligood will officiate. The family will greet friends on Monday following the service in the cemetery.
Mr. Kendall was a native and lifelong resident of Washington County, the son of the late Harry Kendall and the late Viola Daniel Kendall. He was reared in Tennille and graduated from the Tennille High School, where he lettered in playing football. Steve proudly served his country as a member of the United States Air Force Intelligence Team in Japan. Following military service, Mr. Kendall began his working career as an Equipment Repairman in the garment industry with Royal Manufacturing and Forstmans. He then worked as a Mine Supervisor with Thiele Kaolin Company for 36 years, often working seven days a week in order to provide for his family. Steve most enjoyed spending time with his family, especially during the Christmas season and on vacations to Daytona and Disney. Mr. Kendall was an avid Georgia Bulldogs and Atlanta Braves fan. He was known as a humble man who found his pleasure in caring of others. Steve is preceded in death by his wife, Miriam B. Kendall; son, Stevens E. Kendall, Jr. and wife Nikki.; sister, Gwen Hall; son-in-law, Paul Ohearn; and caregiver, Mary Williams.
Survivors include his daughters, Teresa Ohearn of Sandersville and Kay Alligood and husband Jeff of Sandersville; grandchildren, Cassandra Alligood, Blaine Alligood, Britany Kendall, and Karmon Kendall; sister, Betty Everett; many nieces and nephews; and caregivers, Jean Wilkes and Lisa Hall.
Donations may be made to the Washington County Alzheimer's Association Memory Walk, c/o Kathy Barker, 856 Sparta Road, Sandersville, Georgia 31082.
Online condolences may be expressed at mayandsmithfuneraldirectors.com.
May and Smith Funeral Directors is in charge of these arrangements.