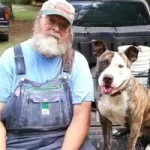 Cecil Edgar Corbett, age 70, of Deepstep unexpectedly passed away at his residence on Wednesday, September 13, 2023. A graveside memorial service to celebrate his life will be held with masonic rights being rendered on Sunday, September 17th at 2:00 P.M. in the Deepstep Community Church Cemetery. Reverend Larry Glover and Reverend Stan Ballew will officiate. The family will receive friends on Sunday following the memorial service in the Church Cemetery.
Mr. Corbett was born at the Fort Benning Army Base in Columbus and reared in Deepstep, the son of the late Cecil Eppie Corbett and Alma Jean Fountain Corbett. He was a graduate of Brentwood School. Cecil began his working career in construction and farming before employment as a professional truck driver with Howard Sheppard, Apachie Trucking, and United Transport. Mr. Corbett later worked with the Georgia Department of Transportation as an Assistant Road Foreman. He was as an avid Atlanta Braves baseball fan and possessed a lifelong love of music and playing the guitar. Cecil was well-known in the area for his time playing in bands, especially the Cadillac Cowboys. Mr. Corbett was an active member of the Hamilton Masonic Lodge Post #58 for 48 years, formerly serving as Master. Cecil is predeceased by his daughter, Monica C. Knight.
Survivors include his wife, Brenda Kent Corbett of Deepstep; son, Josh Duane Corbett and wife Alison of Ducula; mother, Alma Jean Fountain Corbett of Deepstep; brothers, Stephen Corbett and wife Cindy of Deepstep and Mike Corbett of Deepstep; and nephew, Stephen Corbett, Jr. of Deepstep.
Donations may be made to the Hamilton Masonic Lodge Post #58, P.O. Box 6027, Sandersville, Georgia 31082.
Online condolences may be expressed at mayandsmithfuneraldirectors.com.
May and Smith Funeral Directors is in charge of these arrangements.