A total of 76 people were arrested and 13 children were rescued or identified as victims during a mutually coordinated operation between eight southeastern states.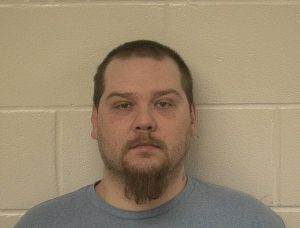 The joint, proactive operation, known as Operation Southern Impact II, was coordinated by nine Internet Crimes Against Children Task Forces in those eight states and focused on persons who possess and distribute child pornography and those who are sexually exploiting children in other ways using technology and the internet.
One arrest was made in Washington County.
John Percy Hart, 34, of Sandersville was arrested and charged with 10 counts of sexual exploitation of children.
Washington County Sheriff Thomas H. Smith explained that the investigation took place over several months.
"And we are not finished going after these predators," said Sheriff Smith.
According to the Georgia Bureau of Investigation, in Georgia, 34 people were arrested during Operation Southern Impact II. Many of those arrests involved the possession and/or distribution of child pornography. While investigators regularly target the trading of all types of child pornography, in Operation Southern Impact II investigators targeted those seeking out and distributing the most violent child pornography involving infants and toddlers.
The GBI also reported that a total of 38 search warrants were executed and 12 knock and talks were conducted during Operation Southern Impact II. Law enforcement officers conducting the searches were looking for evidence of possession and distribution of child pornography using the internet as well as evidence of other child exploitation crimes. Over the course of the operation, 196 digital devices were examined and 474 digital media and devices were seized as evidence.
The operation was a coordinated effort between local, state, and federal criminal justices agencies in Georgia. The Washington County Sheriff's Office was one of those agencies.