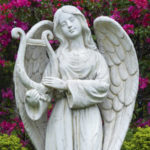 Mrs. Mary Lee Walker Cowart, age 77, of Sandersville passed away on Sunday, February 28, 2021 in an Augusta hospital. Graveside funeral services will be held at 2:00 P.M. on Wednesday, March 3, 2021 in the White Oak Church Cemetery. Reverend Dewey Henderson and Reverend Tom Tabor will officiate.
Mrs. Cowart was a native of Spartanburg, South Carolina, the daughter of the late Vernon Colley and the late Emma Price Colley. She was the wife of the late William C.  "Hooty" Walker and the late Willard Cowart. She was a certified nursing assistant and care giver.
Survivors include her sons, Larry Walker and his wife Barbara, Danny Walker and his wife Patsy, and Kenny Walker and his wife Loretta all of Tryon, North Carolina; two stepsons, Tommy Cowart and his wife Harriett and Terry Cowart both of Davisboro; eight grandchildren; five great-grandchildren; a sister, Linda Ledford of Grier, South Carolina; and a brother, Bobby Colley of Monks Corner, South Carolina.
The family request that in lieu of flowers donations be made to White Oak Church.
May and Smith Funeral Directors in Sandersville is in charge of the arrangements.