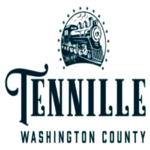 The Tennille Mayor and City Council selected dates for town hall meetings within the City of Tennille during their first City Council meeting of the new year held on Monday, January 3.
Tennille Mayor Eartha Cummings explained that the meetings, which will be conducted based on districts within the City, are designed to get the citizens of Tennille engaged.
"And we want to get their input," said Mayor Cummings.
Each month, the City of Tennille will conduct a town hall meeting for a particular district on the last Saturday of the month.
"Those meetings are open to everyone, but they're geared toward the specific districts," explained Mayor Cummings, adding that the elected officials from the particular districts will be present during those meetings.
The tentative dates for the Tennille Town Hall Meetings are as follows:
– District One: Saturday, January 29
– District Two: Saturday, February 26
– District Three: Saturday, March 26
"This will be a chance for us to listen to the citizens," said Mayor Cummings, adding that they're open for constructive criticism, as well as compliments concerning the changes that have been implemented.
Tennille Mayor Pro-Tem Brainard Crawford remarked that the meetings will be a great opportunity to include the youth in the community, as well, and asked that his fellow City Councilmembers consider inviting adults and youth to these meetings.
The Tennille Town Hall Meetings will take place at noon at the Tennille Fire House located at 110 Park Street in Tennille on the dates provided.